YARIS 1.5 S CVT Cyan Metallic
Starts at
₱ 1,114,000
YARIS 1.5 S CVT Red Mica Metallic
Starts at
₱ 1,114,000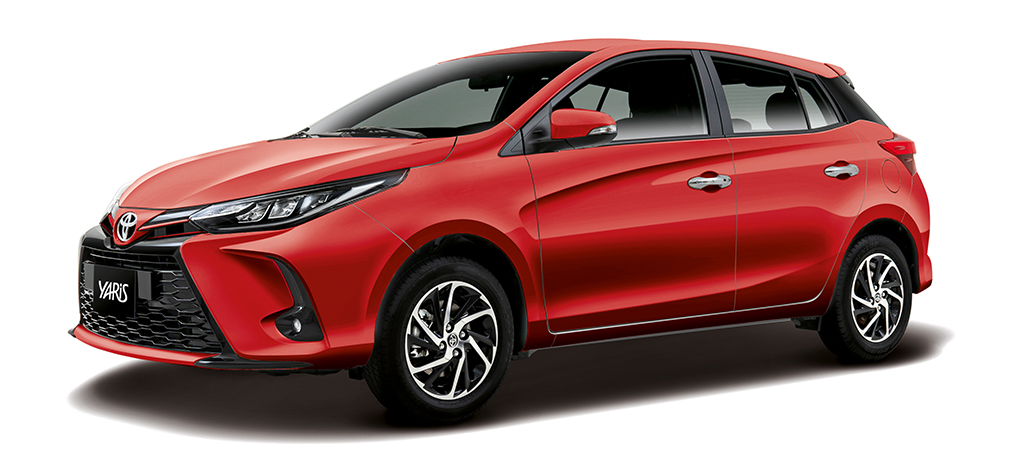 YARIS 1.5 S CVT Citrus Mica Metallic
Starts at
₱ 1,114,000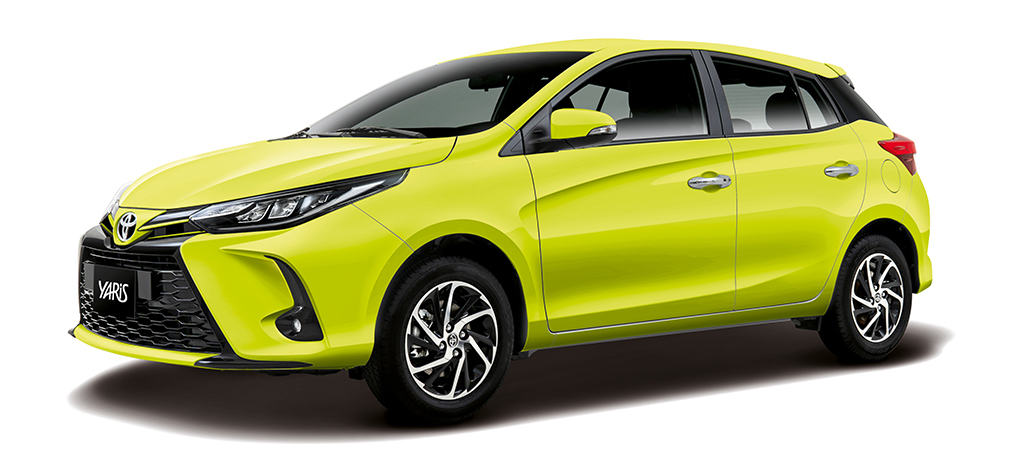 YARIS 1.5 S CVT Super White II
Starts at
₱ 1,114,000
YARIS 1.3 E CVT
Starts at
₱ 973,000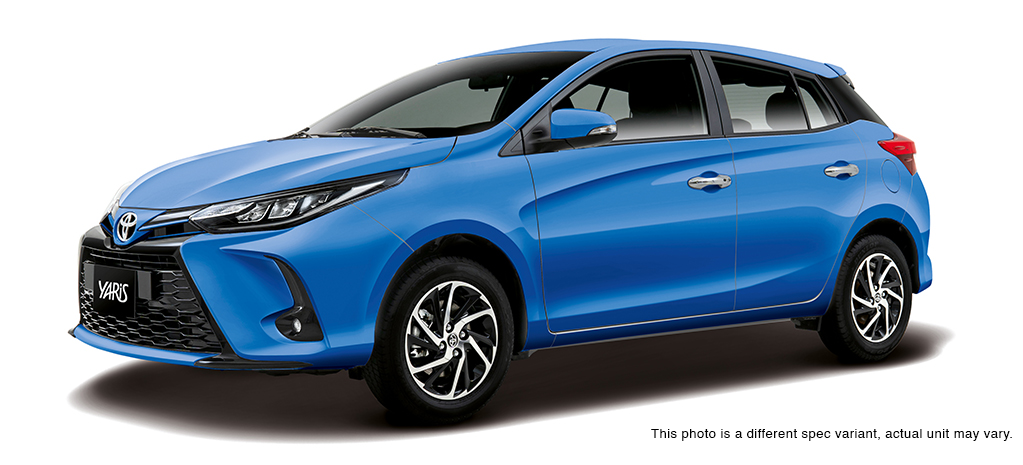 Features
---
Stylish in every inch
Sleeker and modern in style, the new Yaris will surely make everyone look in awe. The bumpers have a rounder look, the headlights are larger and upswept, and the taillights are wider with uniquely designed clusters.
Comfort in Style
Fabric-trimmed seats and ample leg room will have you driving comfortably in style.
VVT-i Engine
With the VVT-i engine, the Yaris is more fuel-efficient and powerful—perfect for your practical needs.
Style and Performance
Among the many recent upgrades, the refreshed dashboard is now cleaner and more intuitive than ever on the new Yaris.
Listen and call, hands-free
Take calls and listen to music without keeping your eyes off the road, thanks to a Bluetooth technology-integrated steering wheel.
Specifications
---
YARIS 1.5 S CVT Cyan Metallic
₱ 1,114,000
4-cylinder, In-line 16-valve DOHC, Chain Drive (with Dual VVT-i)
YARIS 1.3 E CVT Cyan Metallic
₱ 973,000
4-cylinder, In-line 16-valve DOHC, Chain Drive (with Dual VVT-i)
Brochure
---
Download Yaris Brochure
124 E. Rodriguez Ave,
Brgy Ugong, City of Pasig, Metro Manila