Contact Ronald Dionisio Service Reception Head 0906-449-6725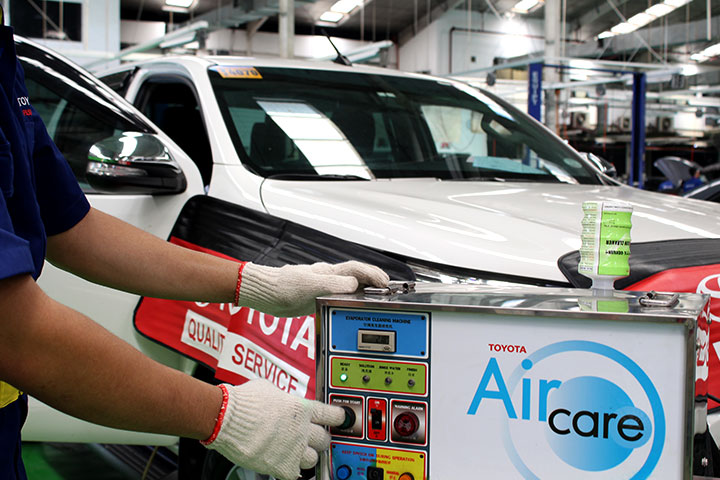 AIRCON CLEANING SERVICE Toyota Air Care (Aircon Maintenance)
Worry-free aircon cleaning that gives you and your family cooler, cleaner, and healthier air for a more enjoyable drive.
Air Care service uses special cleaning agent and tools to clean your vehicle's aircon.

It uses robotic technology which eliminates the need to dismantle the dashboard.

Air care only takes 1 hour to perform compared to the regular service which takes 8 hours.
IMPORTANCE OF AIRCON CLEANING
Only Toyota knows your Toyota, that's why it's best to have your car serviced only at Toyota dealers where genuine parts and quality service are guaranteed. Plus, you may enjoy the following benefits:
Fresher and cleaner air

Optimizes aircon cooling performance

Prolongs evaporator life
WHY CLEAN THE EVAPORATOR?
The evaporator is responsible for cooling your vehicle's air. Over time, dirt and bacteria accumulate in the evaporator and may cause foul smell, allergies, infections, and illnesses.
124 E. Rodriguez Ave,
Brgy Ugong, City of Pasig, Metro Manila