TOYOTA PASIG SERVICES OFFERED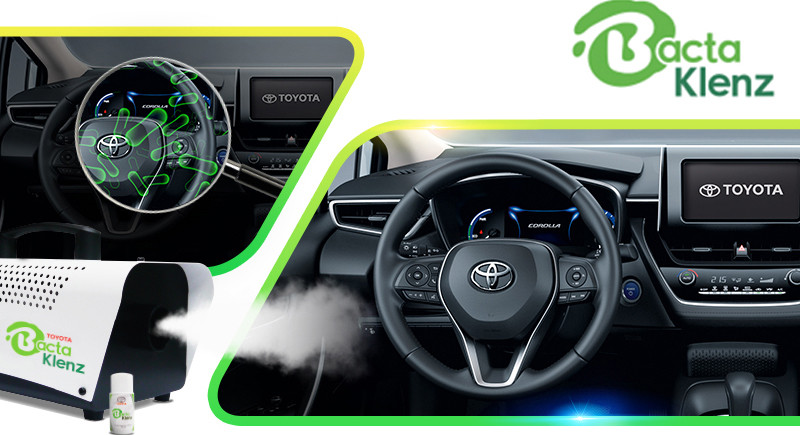 BACTAKLENZ
Toyota BactaKlenz is an anti-bacterial treatment proven to eliminate 99.99% of bacteria, molds, and fungi inside the vehicle.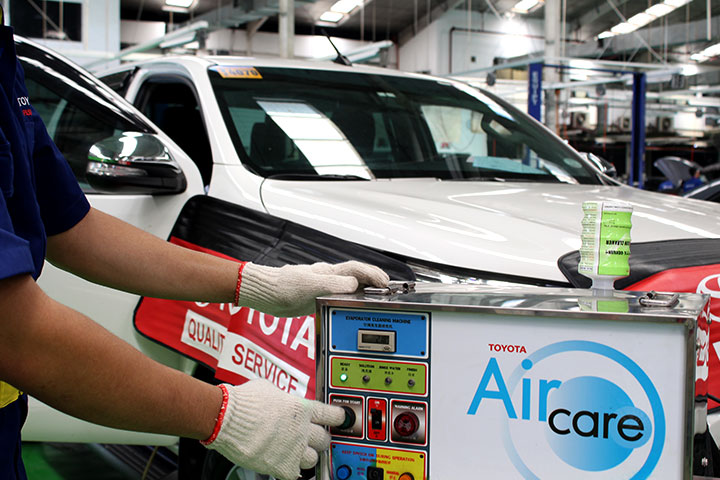 AIRCON CLEANING SERVICE
Toyota Air Care (Aircon Maintenance)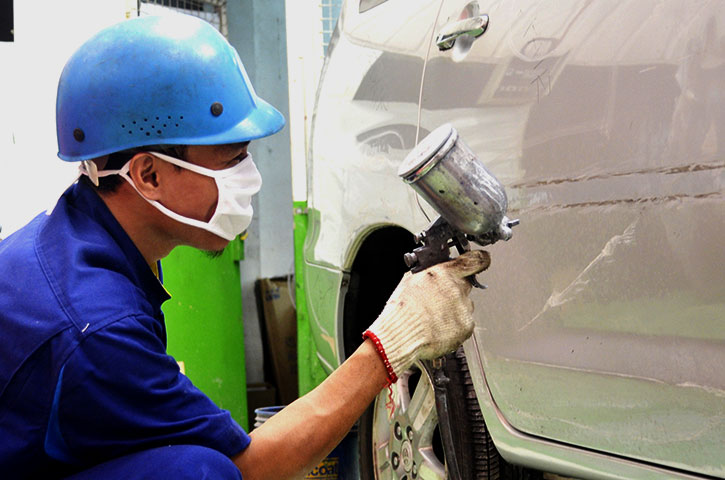 BODY REPAIR & PAINTING
Alignment of Reformed or Replaced Body Parts
Discoloration, Fading, Blisters, and Cracking
EXPRESS MAINTENANCE SERVICE
1- Hour Preventive Maintenance Service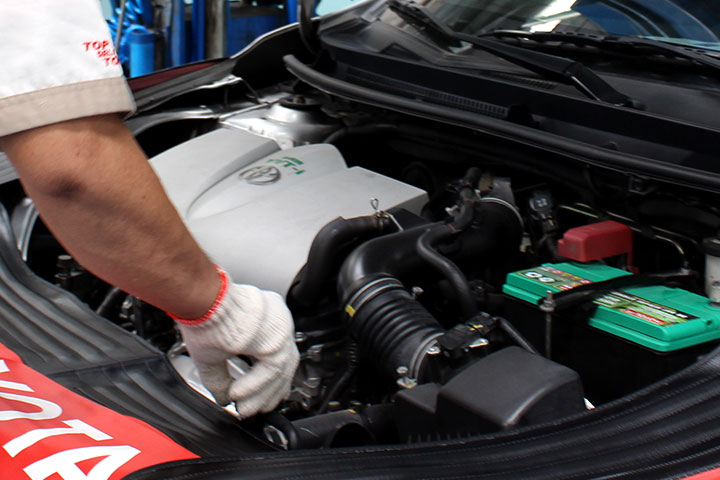 ENGINE OVERHAULING SERVICES
Top Overhaul, Engine General Overhauling
TIRE SERVICES
Wheel Alignment and Balancing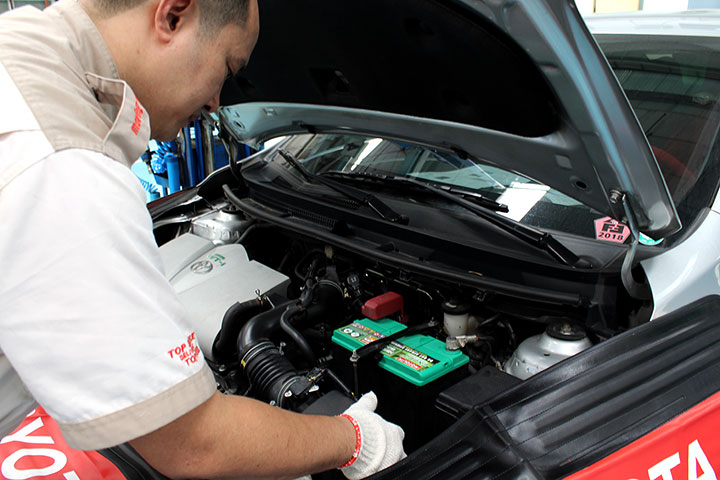 MINOR REPAIRS & SERVICES
Periodic Maintenance Service
Minor Electrical Repair
Minor Aircon Repair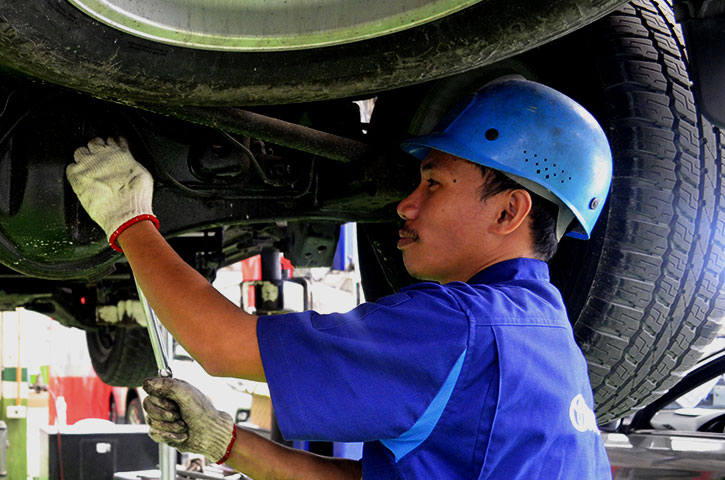 GENERAL REPAIRS & SERVICES
Steering System Repair
Cooling System Repair
Brake System Repair
Clutch System Repair
Starter/Charging System Repair
Aircon System Repair
When it comes to automotive operations and care, choose the best and most seasoned dealership in the Philippines.
Over 25 Years in the Industry
As the highest selling dealership in the Philippines for 6 consecutive years and one of the first Toyota dealerships established in the country, we are ready to share our exceptional automotive expertise with you
Toyota Certified Technicians
Multiple times a year, our Toyota Certified Technicians receive hands-on training using the latest automotive repair technology by Toyota Motor Philippines
State-of-the-Art Tools and Equipment
Our cutting-edge tools and equipment ensure that your vehicle is repaired to factory specifications
Toyota Genuine Parts
Our Toyota Genuine parts have passed the strictest tests – we never compromise. Make the right choice for you and your vehicle by only purchasing Toyota Genuine Parts that are road-tested, safe and legal.
Superb Facilities
With 31 Service Bays and 17 Model Vehicles displayed in our showroom, Toyota Pasig provides you with renowned customer service
Showroom
Monday – Saturday: 7:00 AM to 7:00 PM
Sunday: 9:00 AM to 5:00 PM
Service Reception
Monday – Saturday: 6:30 AM to 6:00 PM
Sunday: 8:00 AM to 5:00 PM
Parts & Accessories
Monday – Saturday: 8:00 AM to 6:00 PM
124 E. Rodriguez Ave,
Brgy Ugong, City of Pasig, Metro Manila