2021 INNOVA 2.8L V DSL A/T
Starts at
₱ 1,789,000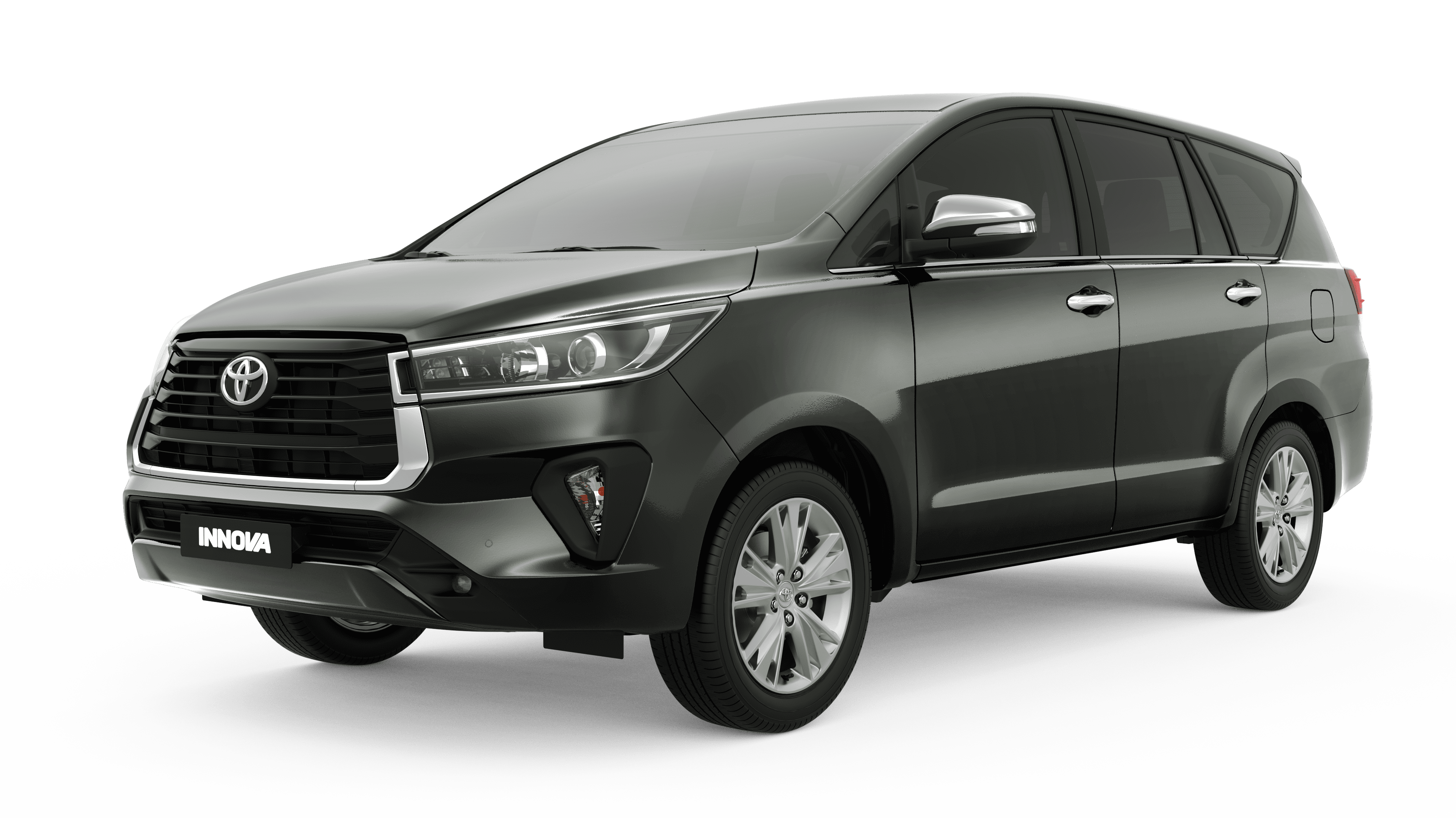 2021 INNOVA 2.8L G DSL A/T
Starts at
₱ 1,642,000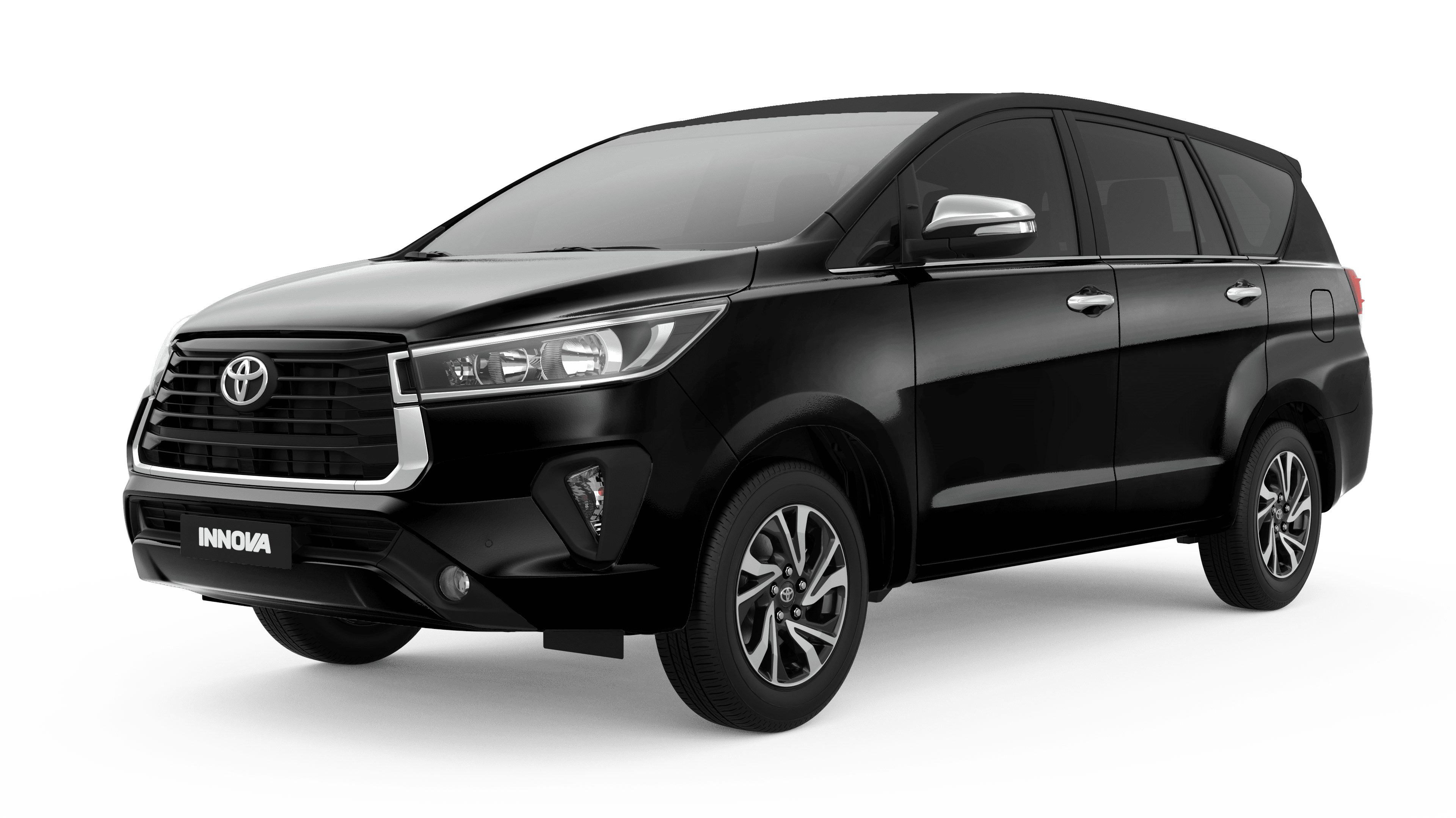 2021 INNOVA 2.8L G DSL M/T
Starts at
₱ 1,572,000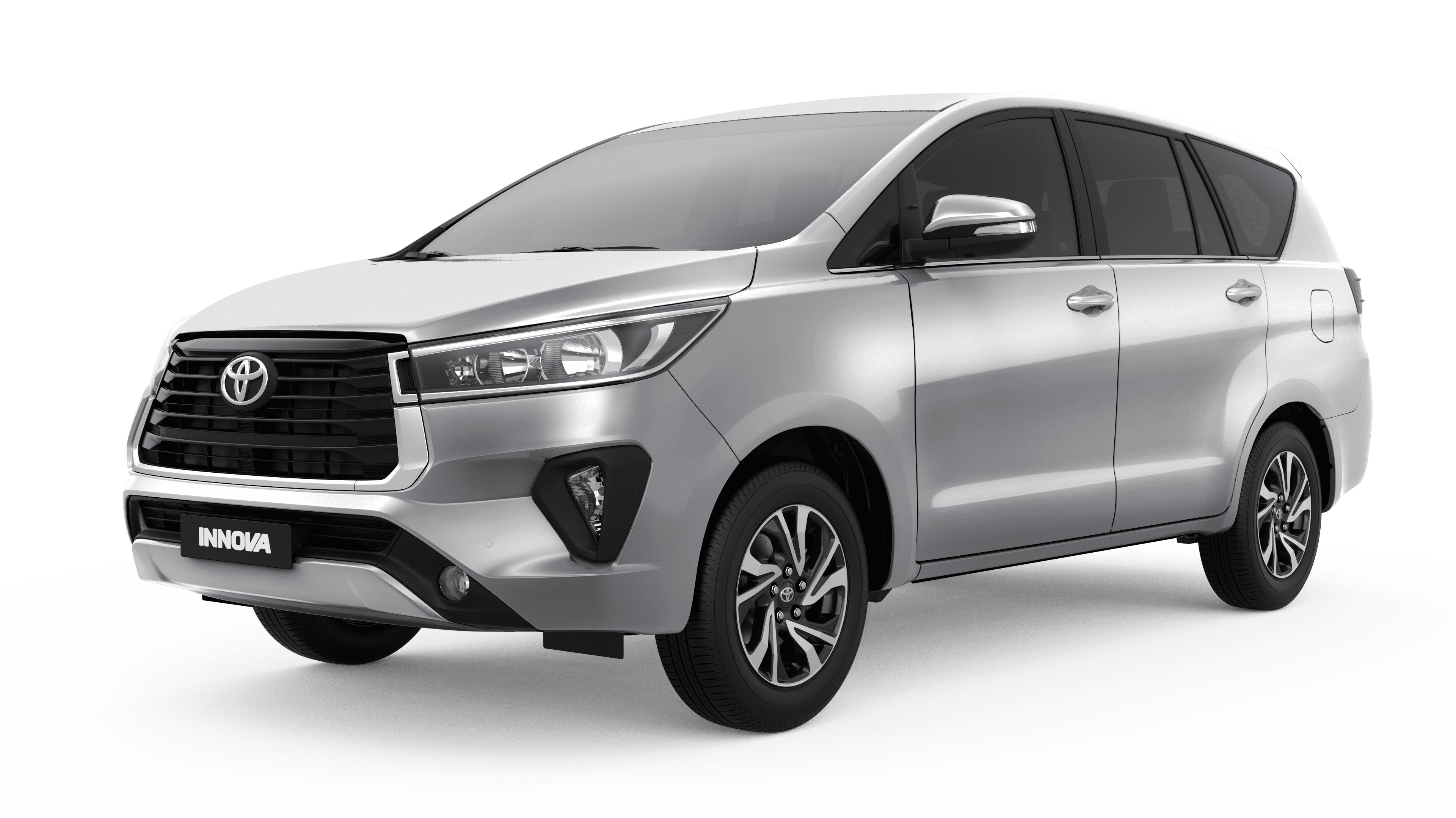 2021 INNOVA 2.8L E DSL A/T
Starts at
₱ 1,375,000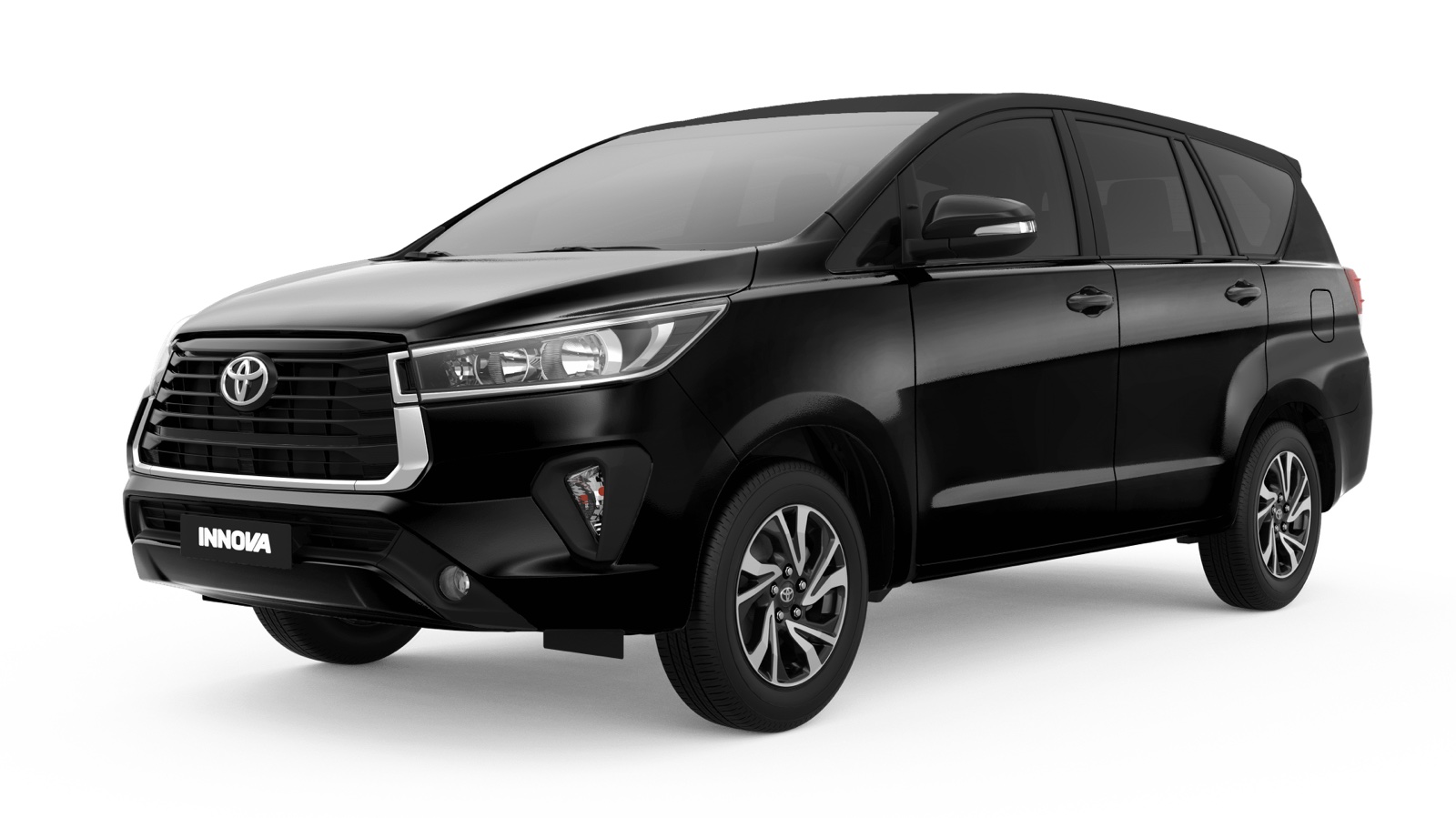 2021 INNOVA 2.8L E DSL M/T
Starts at
₱ 1,340,000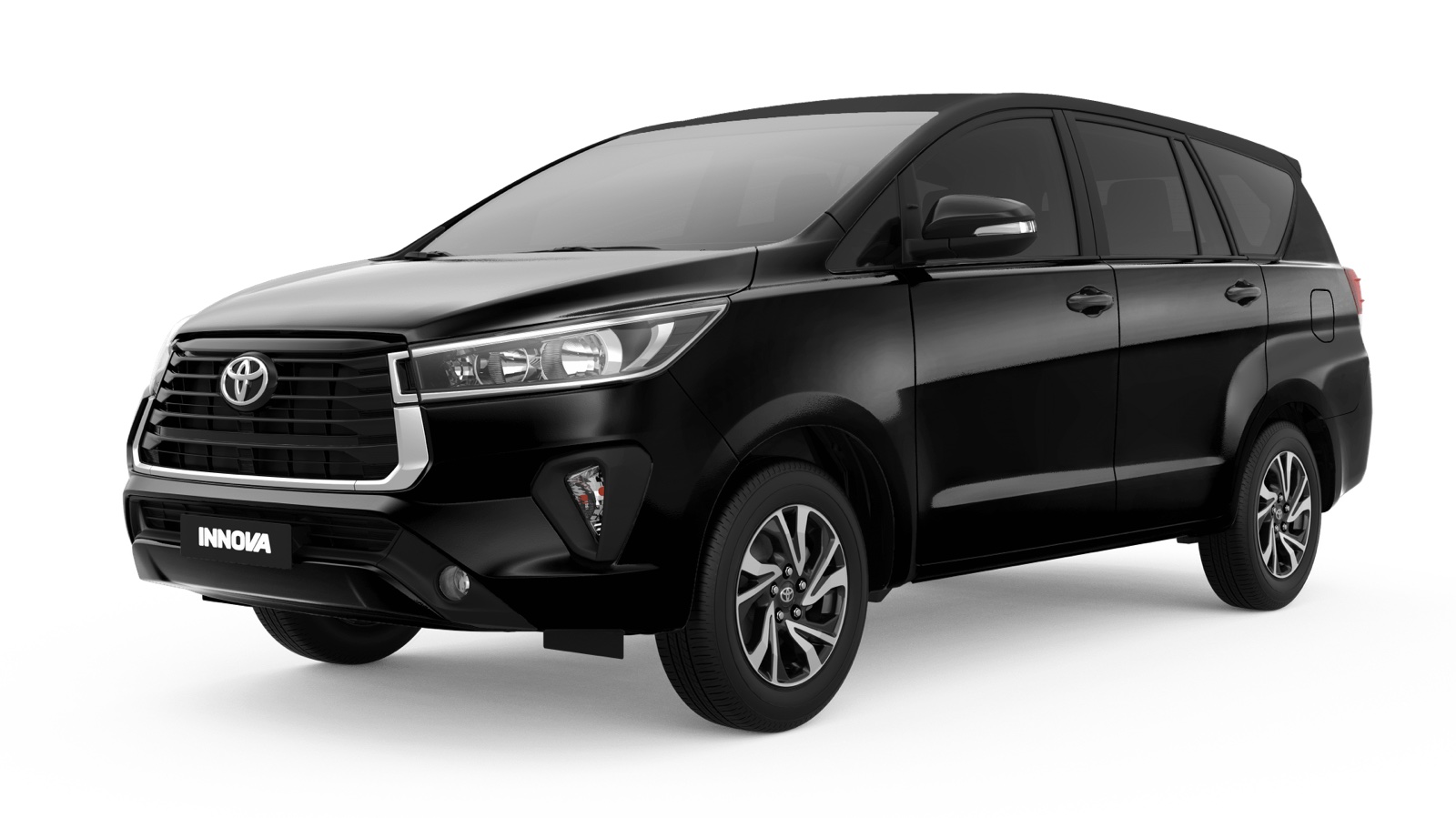 2021 INNOVA 2.8L J DSL M/T
Starts at
₱ 1,236,000
Features
---
Flawless Luxury
The 2021 Innova presents revolutionary design updates that include an elegant new grille, automatic LED projector headlamps, and sophisticated alloy wheels. These give the all-new Innova its sharp, sporty look.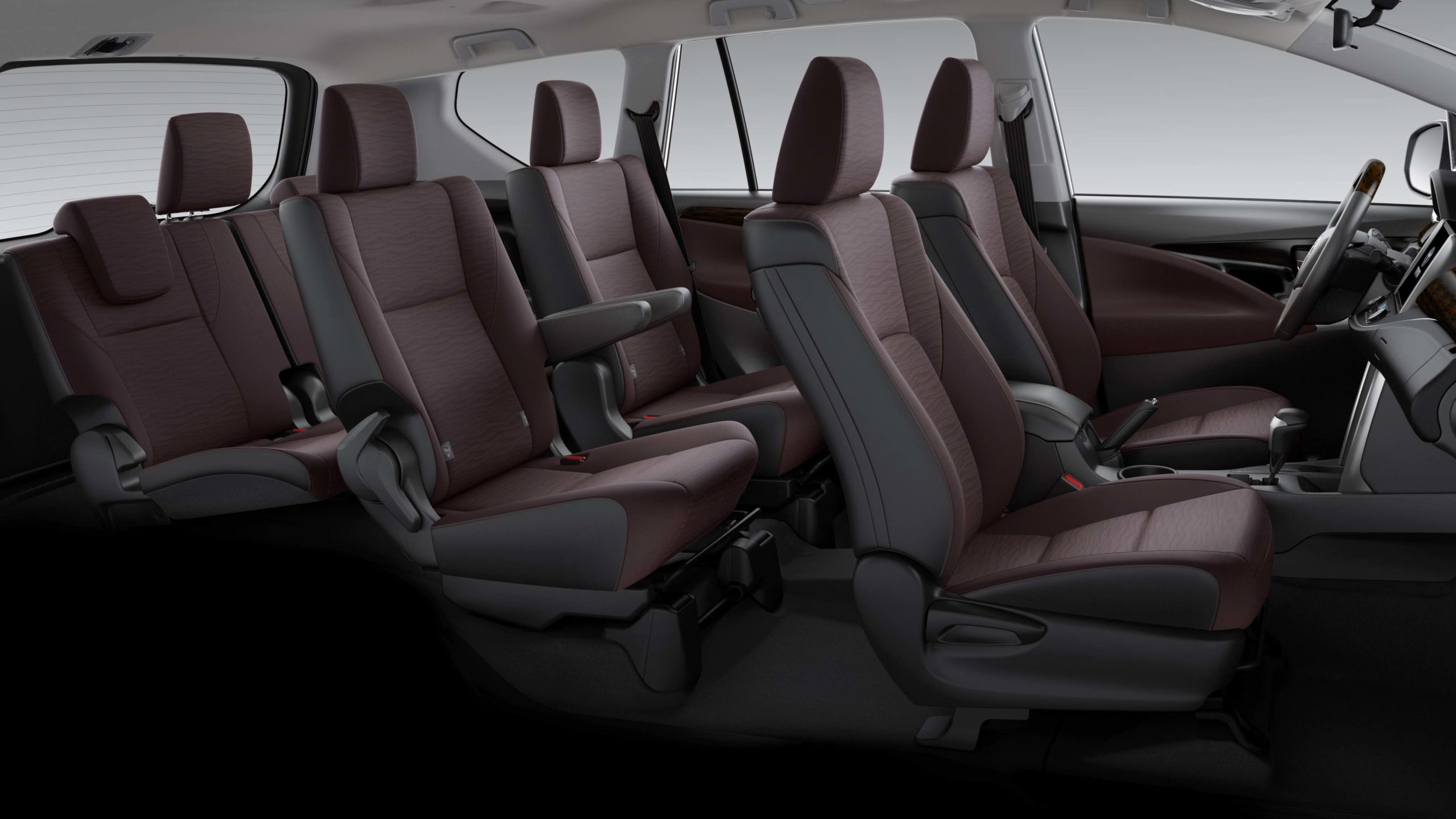 Luxurious Interior
The bold exteriors of the 2021 Innova is paralleled with its equally impressive inner upholstery. Its new G variant interior is covered with leather, faux wood and suede-like inserts that resembles a plush cocoon-like environment to make your travels comfortable and cozy.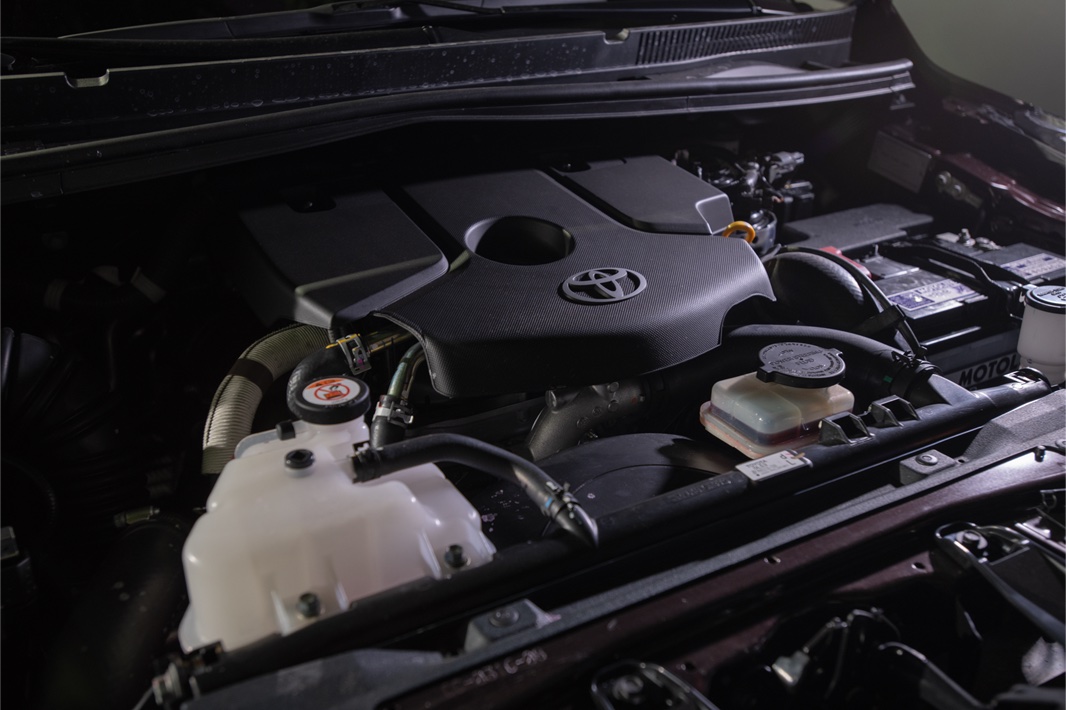 Upgraded Engine Performance
Powered by a 2.8 engine – the 2021 Innova makes the perfect vehicle for everyday use. It also features an Eco and Power mode that you can adjust to fit your driving needs.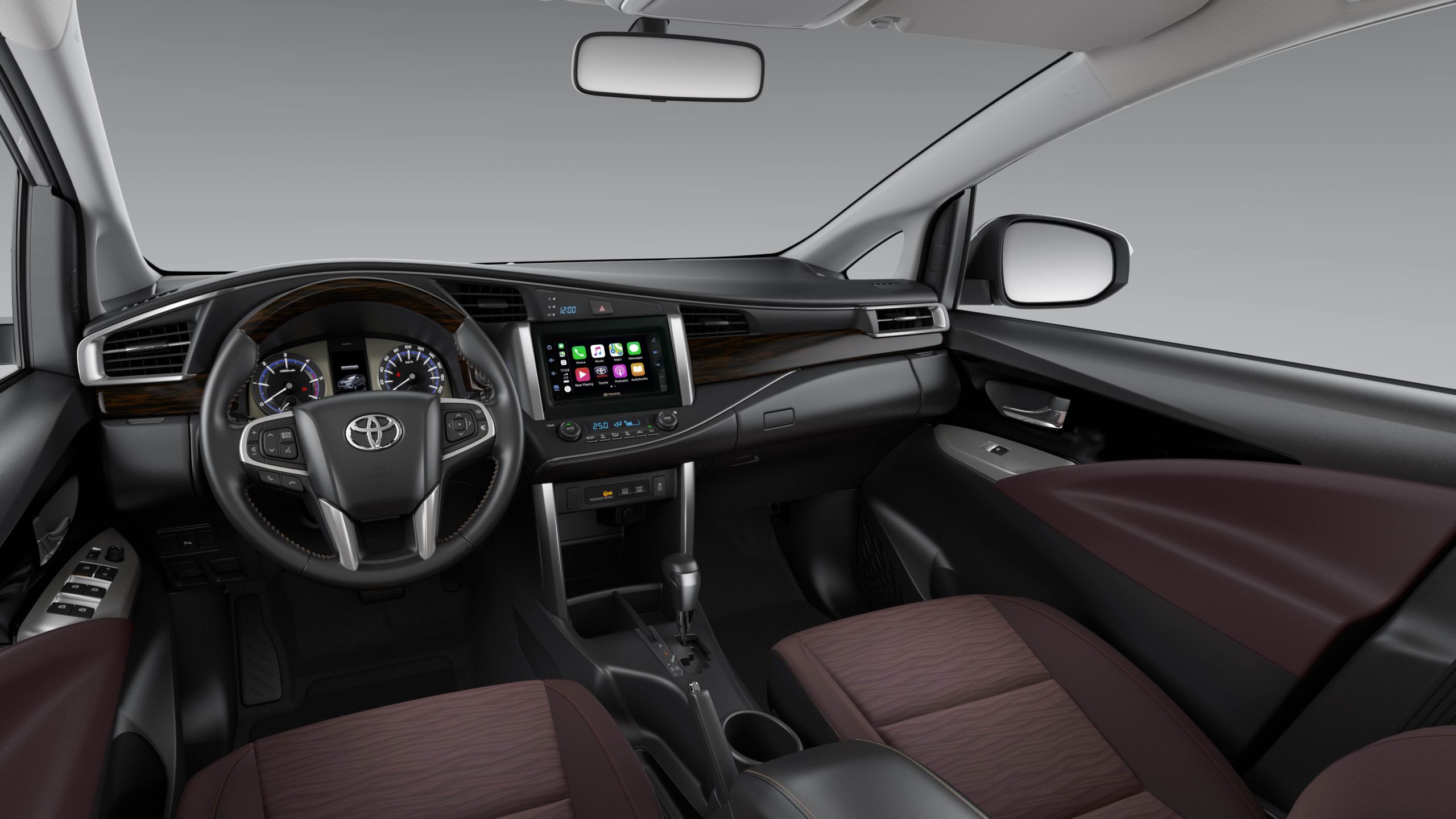 Sophisticated Style
The leather-wrapped with wood finish steering wheel has a large gripping area with multi-function switches that provides an easy driving experience. User-friendly touchscreen audio gives navigation and trip information.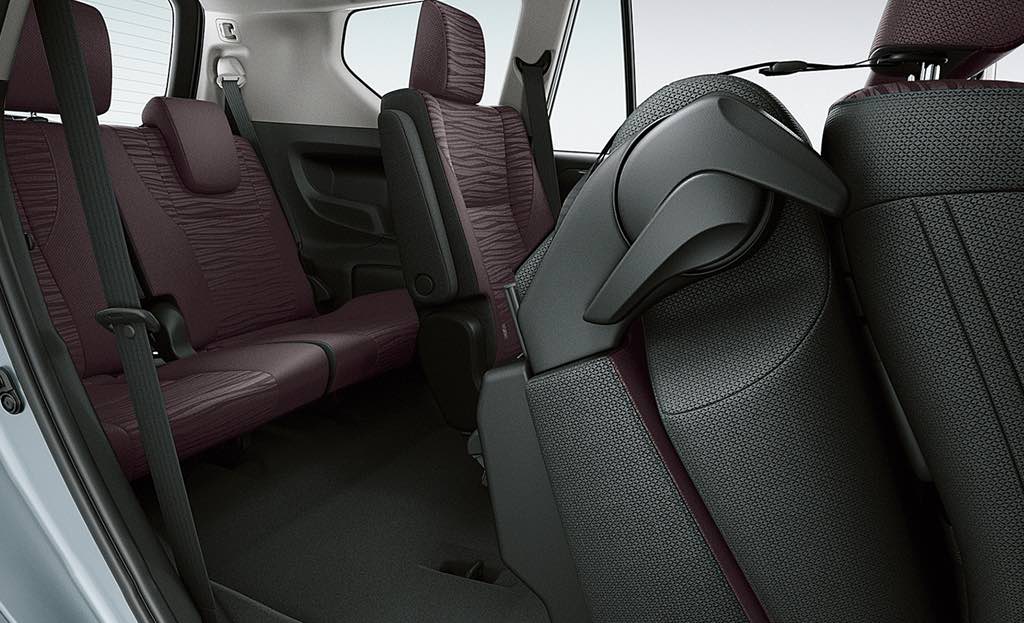 Premium Seats
Seats are ergonomically designed for lounge-like comfort, including an 8-way power adjust driver seat. The wood-finish interiors offer a premium and luxurious look.
Specifications
---
2021 INNOVA 2.8L V DSL A/T (White Pearl Crystal Shine)
₱ 1,799,000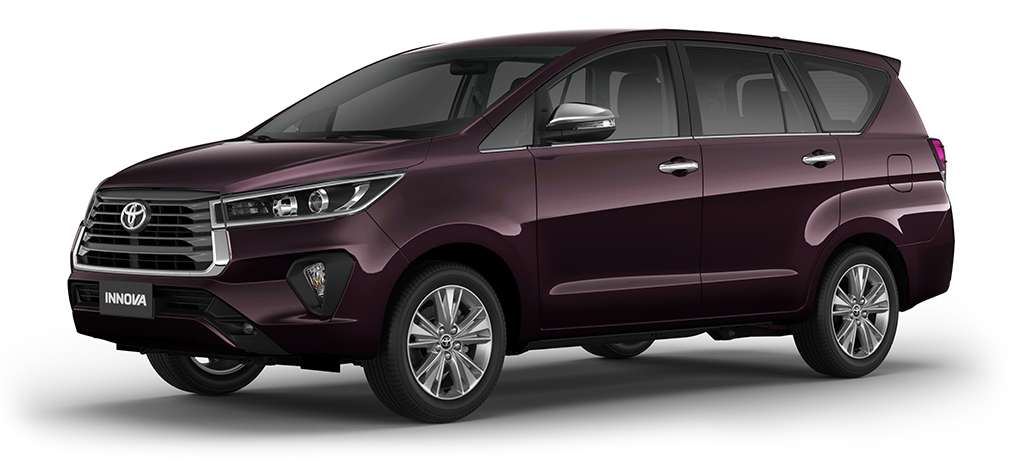 2021 INNOVA 2.8L V DSL A/T (Blackish Red Mica)
₱ 1,784,000
4-Cylinder, In-Line 16 Valve, Double Overhead Camshaft (Variable Nozzle Turbo Charger w/ Intercooler)
4-Cylinder, In-Line 16 Valve, Double Overhead Camshaft (Variable Nozzle Turbo Charger w/ Intercooler)
Ventilated Discs / Leading-Trailing Drum
Ventilated Discs / Leading-Trailing Drum
2021 INNOVA 2.8L G DSL A/T (White Pearl Crystal Shine)
₱ 1,652,000
2021 INNOVA 2.8L G DSL A/T (Alumina Jade Metallic)
₱ 1,637,000
2021 INNOVA 2.8L G DSL M/T (White Pearl Crystal Shine)
₱ 1,582,000
2021 INNOVA 2.8L G DSL M/T (Alumina Jade Metallic)
₱ 1,567,000
4-Cylinder, In-Line 16 Valve, Double Overhead Camshaft (Variable Nozzle Turbo Charger w/ Intercooler)
4-Cylinder, In-Line 16 Valve, Double Overhead Camshaft (Variable Nozzle Turbo Charger w/ Intercooler)
4-Cylinder, In-Line 16 Valve, Double Overhead Camshaft (Variable Nozzle Turbo Charger w/ Intercooler)
4-Cylinder, In-Line 16 Valve, Double Overhead Camshaft (Variable Nozzle Turbo Charger w/ Intercooler)
Ventilated Discs / Leading-Trailing Drum
Ventilated Discs / Leading-Trailing Drum
Ventilated Discs / Leading-Trailing Drum
Ventilated Discs / Leading-Trailing Drum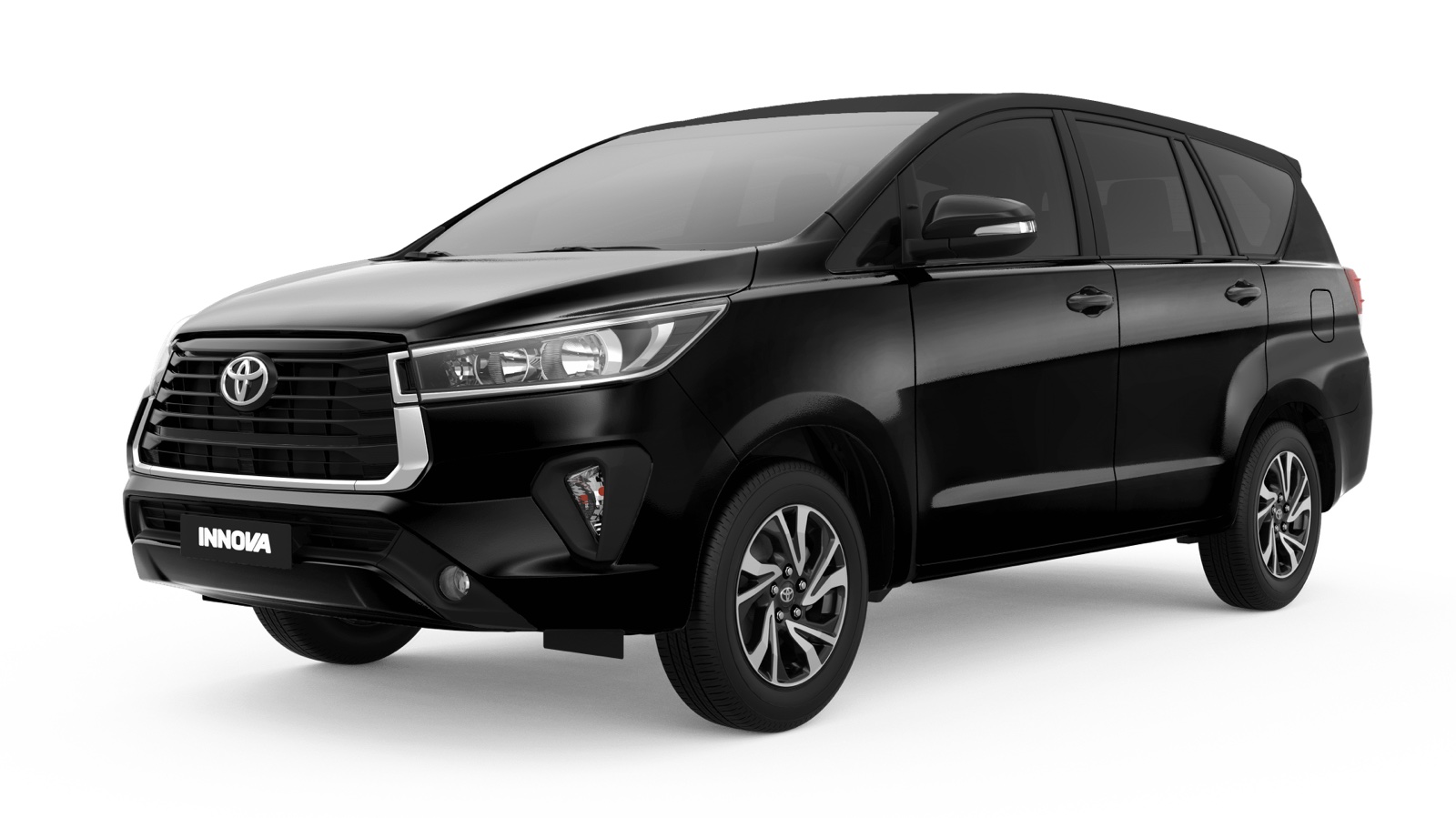 2021 INNOVA 2.8L E DSL A/T (Black 1)
₱ 1,335,000
4-Cylinder, In-Line 16 Valve, Double Overhead Camshaft (Variable Nozzle Turbo Charger w/ Intercooler)
Ventilated Discs / Leading-Trailing Drum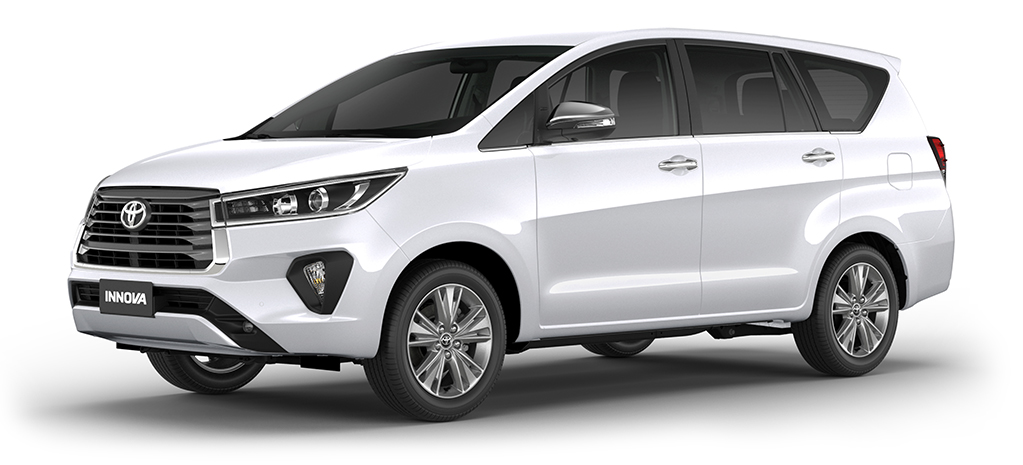 2021 INNOVA 2.8L J DSL M/T (Super White II)
₱ 1,226,000
4-Cylinder, In-Line 16 Valve, Double Overhead Camshaft (Variable Nozzle Turbo Charger w/ Intercooler)
343 Nm / 1,200 - 3,400 Rpm
Ventilated Discs / Leading-Trailing Drum
Brochure
---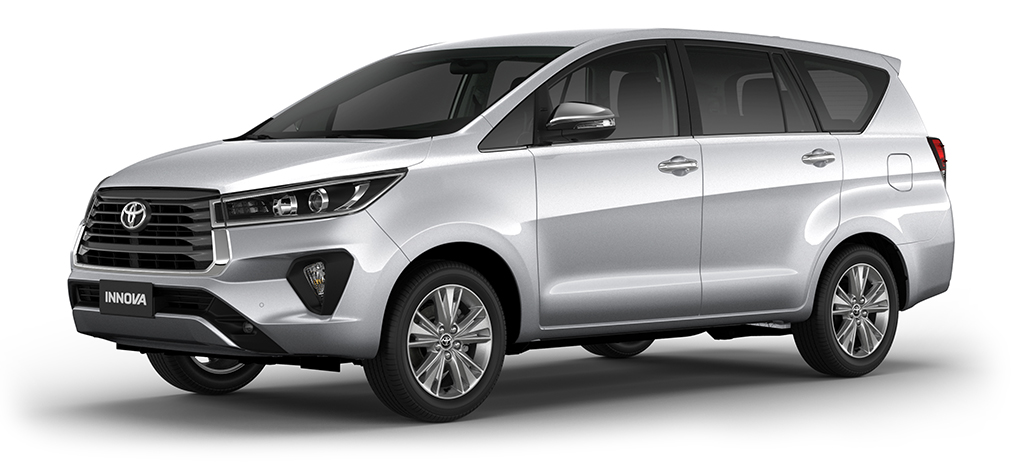 Download Innova Brochure
124 E. Rodriguez Ave,
Brgy Ugong, City of Pasig, Metro Manila