2017 LAND CRUISER LC 200 Premium
Starts at
₱ 4,985,000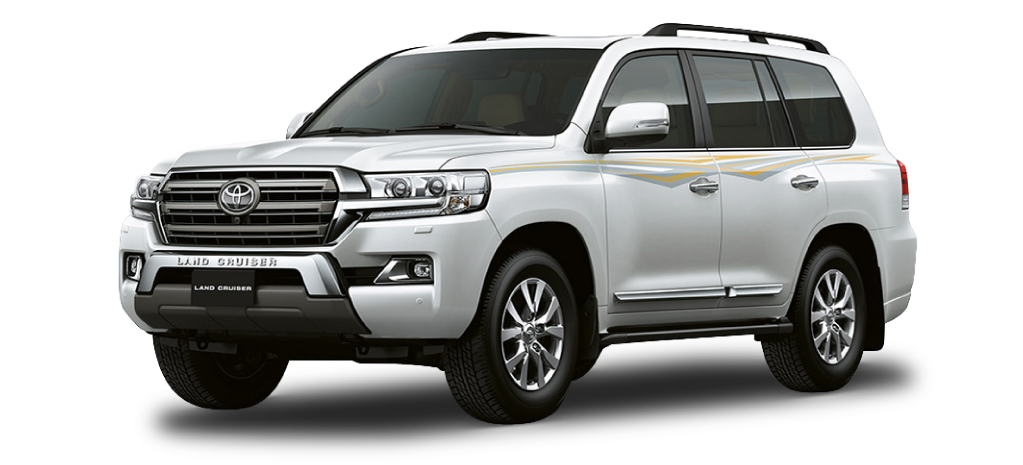 2017 LAND CRUISER LC 200
Starts at
₱ 4,619,000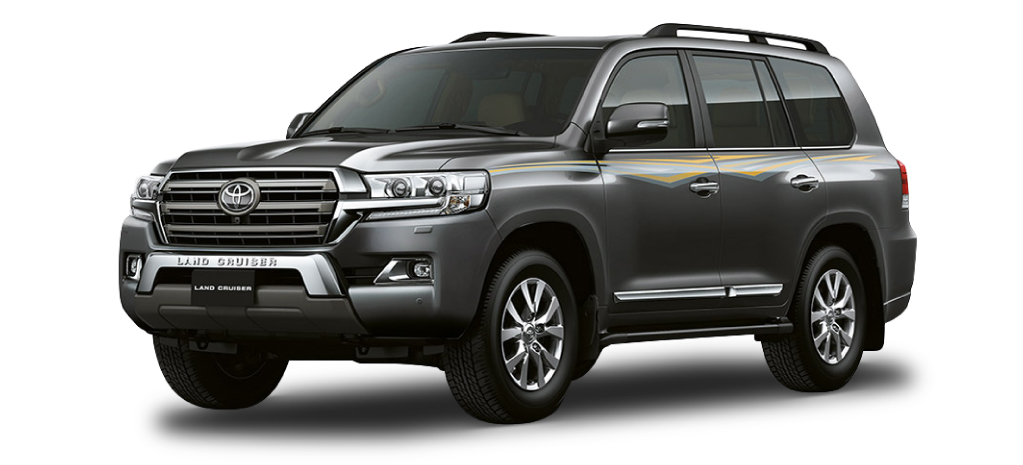 Features
---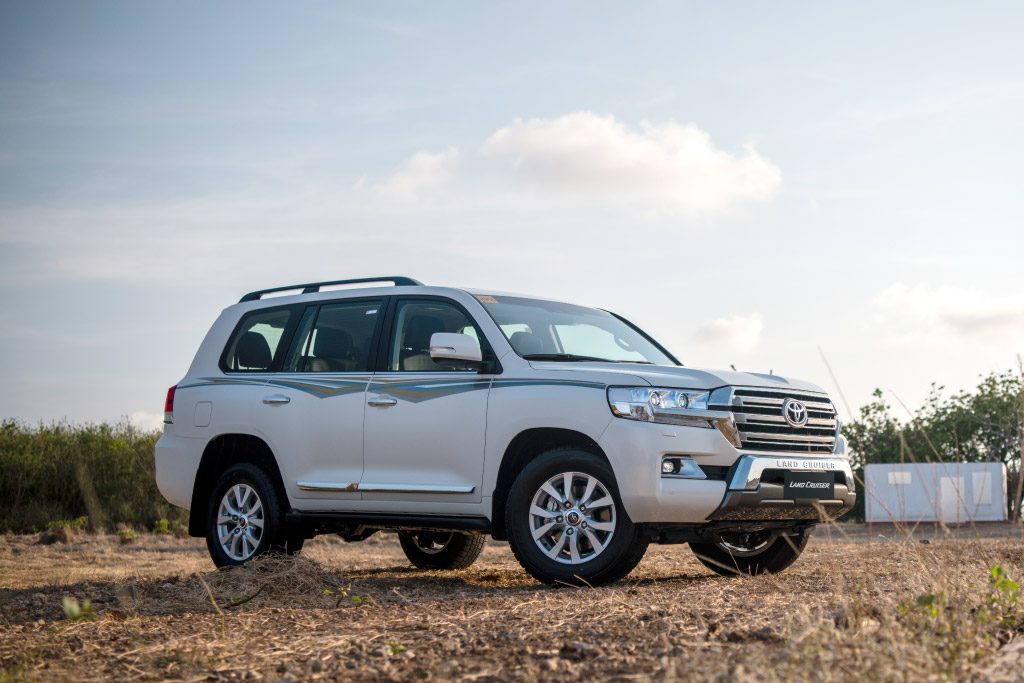 Off-road look
You never have to worry about going off-road or driving through the city, with the Land Cruiser's multi-purpose exterior, every drive is guaranteed to provide a statement of class and power.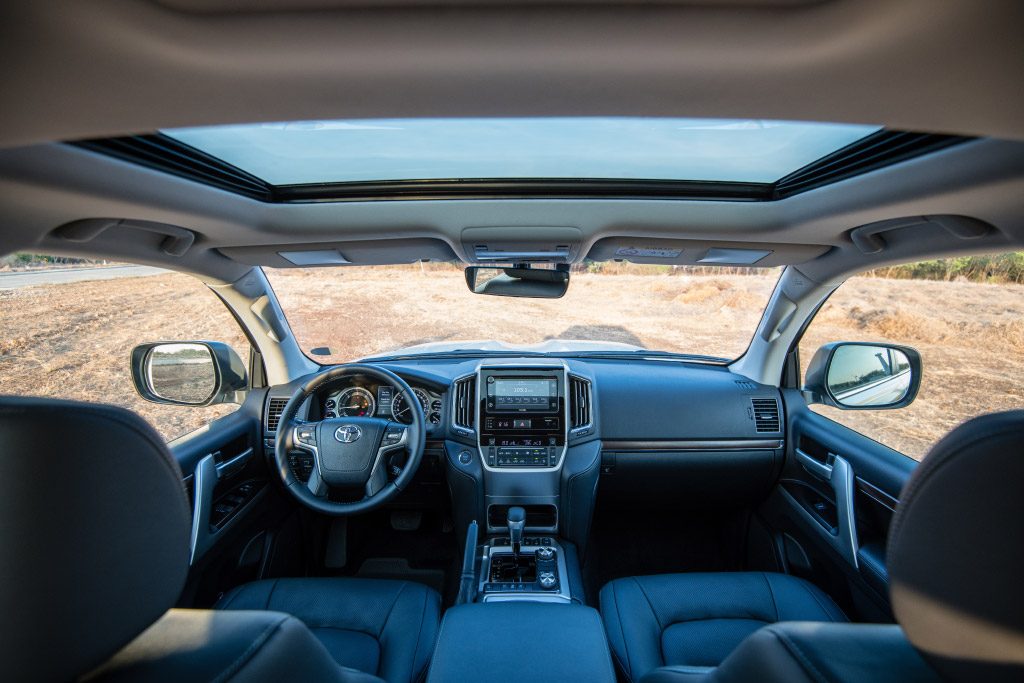 High caliber Dashboard
Your trips are now worry free with the Land Cruiser's sleek and efficient dashboard which includes a high resolution touch-screen display and a four-zone automatic climate control.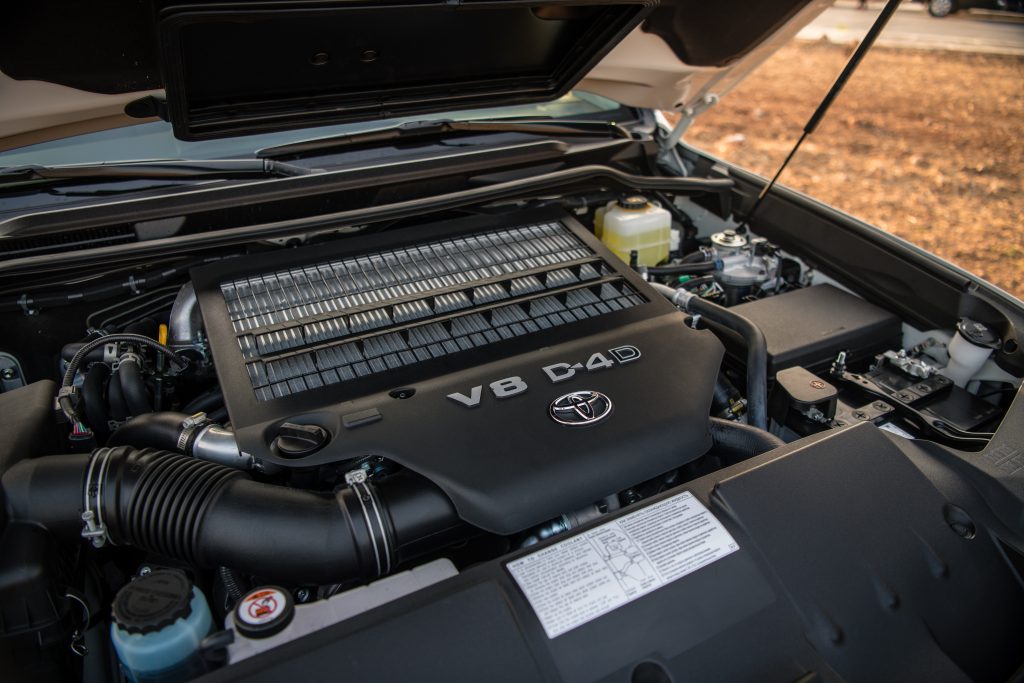 Elite Level Engine
Power and precision leads the way for the 2018 Land Cruiser. Rigged with a 5.7-Liter DOHC 32-Valve V8 engine with Dual Independent Variable Valve Timing that maximizes your performance in every drive.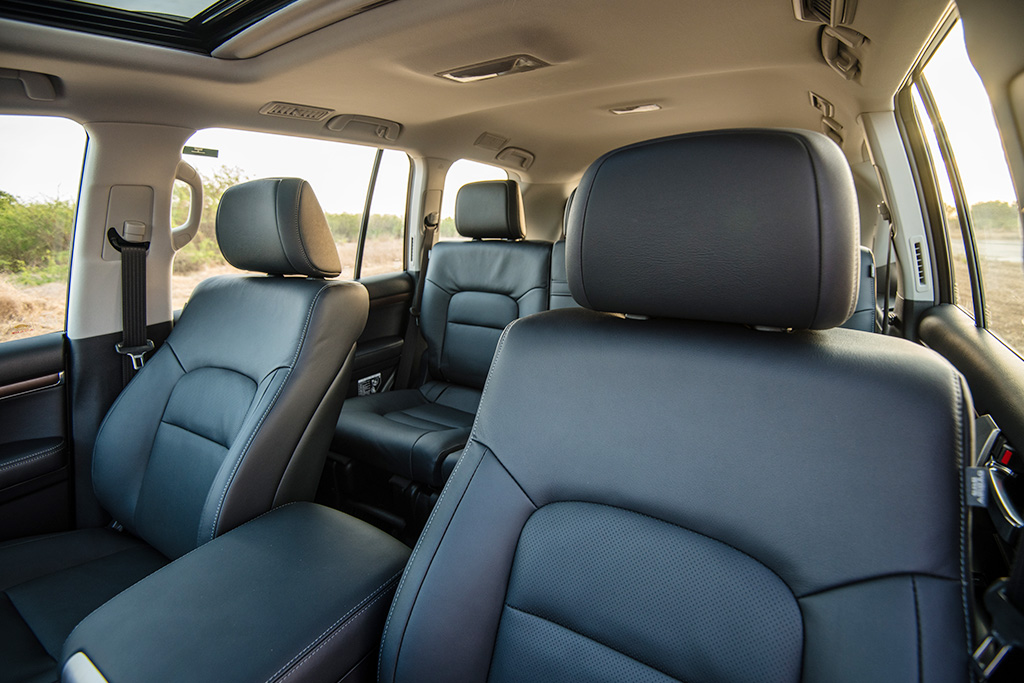 State-of-the-Art seats
The 2018 Land Cruiser puts forward the next stage in comfort. Included are leather trimmed multi-stage heated seats which take into account your comfort on the road.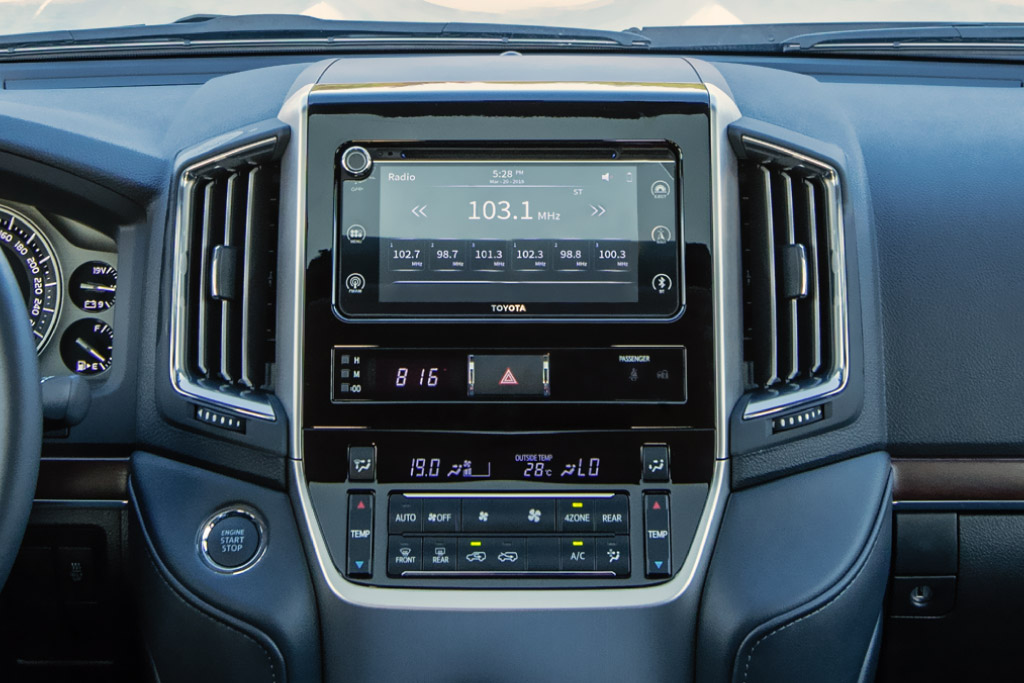 Pioneering Sound System
Great music must come with an amazing sound system. The 2018 Land Cruiser is furnished with a 14-speaker JBL Synthesis that provides quality sound for any type of music.
Specifications
---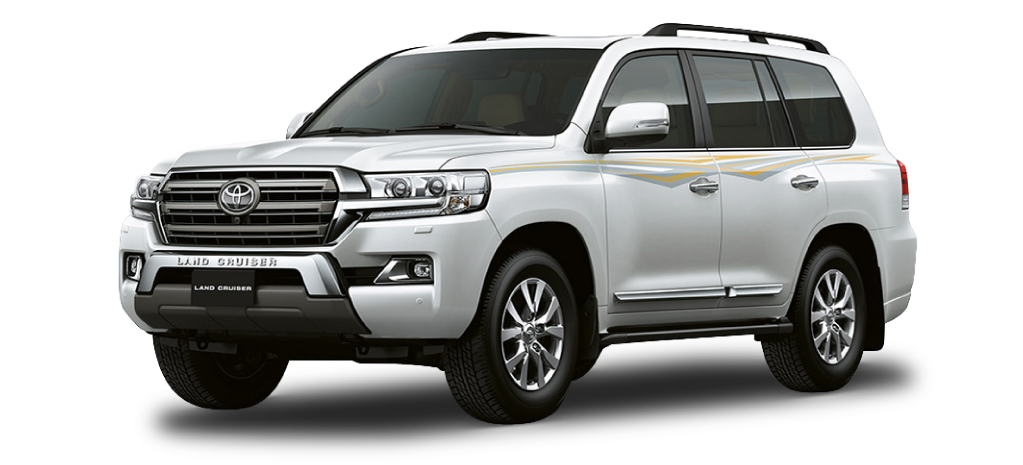 2017 LAND CRUISER LC 200 PREMIUM White Pearl
₱5,000,000
2017 LAND CRUISER LC 200 PREMIUM Silver Metallic
₱ 4,985,000
V8 Direct Injection, Common Rail System, Twin Turbo-Intercooler Diesel
V8 Direct Injection, Common Rail System, Twin Turbo-Intercooler Diesel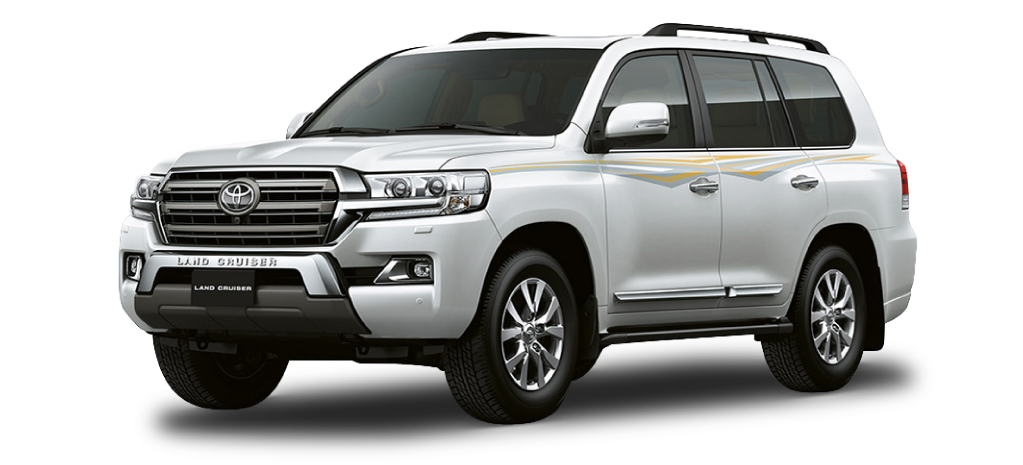 2017 LAND CRUISER LC 200 White Pearl
₱ 4,634,000
2017 LAND CRUISER LC 200 Silver Metallic
₱ 4,619,000
V8 Direct Injection, Common Rail System, Twin Turbo-Intercooler Diesel
V8 Direct Injection, Common Rail System, Twin Turbo-Intercooler Diesel
Brochure
---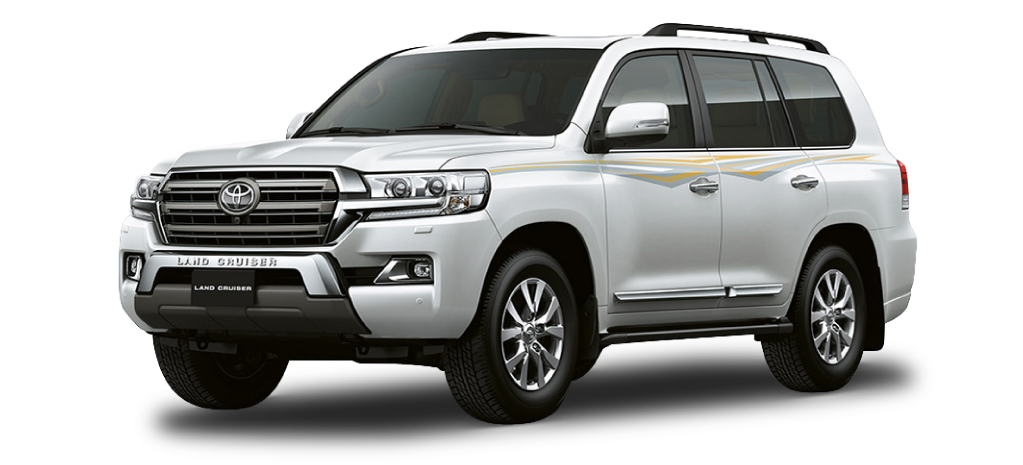 Download Land Cruiser Brochure
124 E. Rodriguez Ave,
Brgy Ugong, City of Pasig, Metro Manila